Birthday of America's oldest living woman who saw both world wars and 21 presidents
,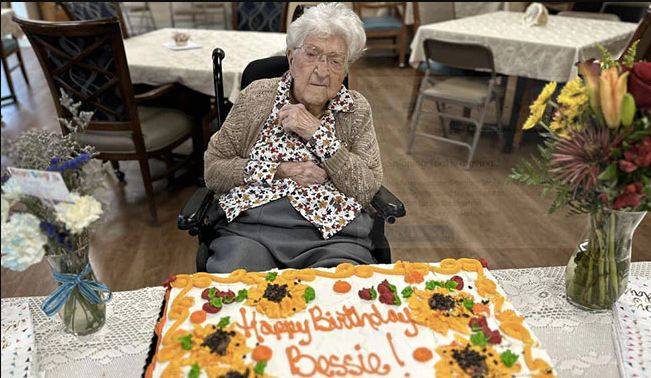 America's oldest living woman has seen both World War I and 21 presidents.
Washington (Daily Pakistan Online) America's oldest living woman Bessie Hendrix has turned 115 years old. Bessie's birthday was celebrated at a nursing home in Iowa, attended by all of her surviving children. Bessie Hendrix, born on November 7th, 1907, has witnessed many important world events.
According to a CNN report, Bessie Hendrix has seen 21 presidents, two world wars, the Great Depression, the sinking of the Titanic and two Chicago Cubs World Series championships. As the New York Post reports, Bessie Hendrix, a former schoolteacher, is the fourth oldest living person in the world.
When asked about the secret to her long life, Bessie Hendrix on her 110th birthday simply said, "Work hard." Hendrix's children described her as a hardworking and caring mother. Notably, Bessie Hendrix's mother died when she was only 13 years old. Her husband Paul died in 1995, a month before their 65th wedding anniversary.
More :
Daily Bites –