Tribute meeting organized on the fifth anniversary of the senior journalist Brijanandan ji of the world of journalism – Latest Bihar News. Spring latest news.
,
On November 25, under the auspices of Ek Khyaal, on the premises of Banshi Kunj (Old Aurobindo Women's College) Kadmakwan, in Patna, on the occasion of the fifth death anniversary of late Brijanandan, a pillar of the world of journalism, senior journalist. Today newspaper special correspondent. The program was presided over by Brijnandan Babu Ek Vichar Coordinator Pramod Kumar Sinha and moderated by Senior Advocate Amitabh Rituraj.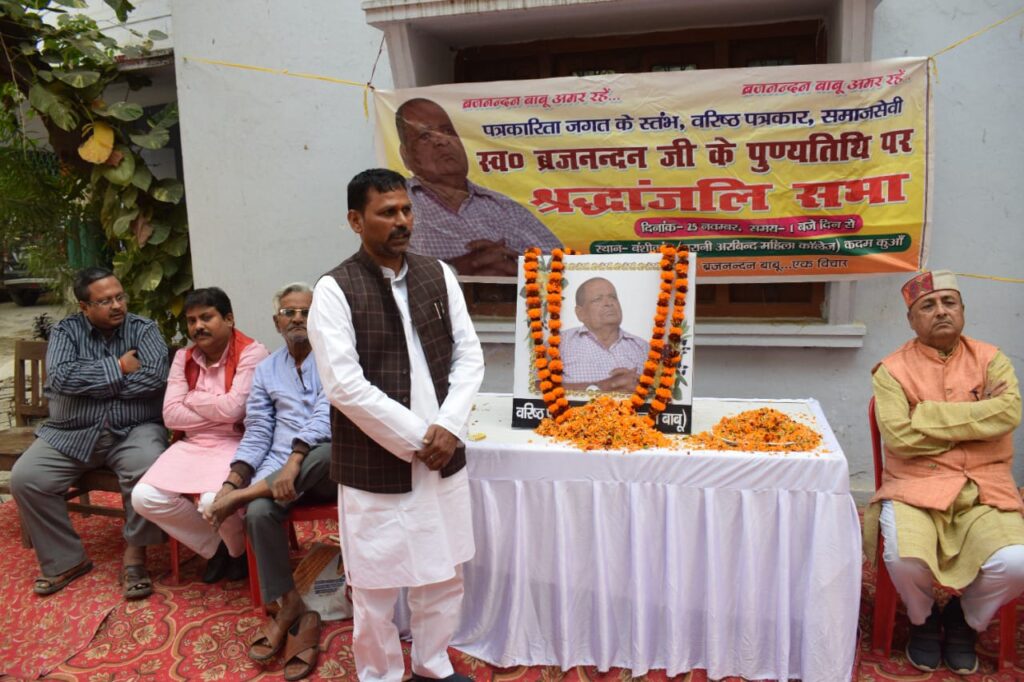 First of all, the guests present in the program paid tribute to him by placing flowers on his picture. Addressing the program, JP Fighter Senior Social Worker Kumar Anupam said that Brijanandanji was a great journalist and popular social worker. Despite his seniority, he had no tendency to show off. He was a journalist who gave first priority to the struggling youth and was popular with all as a mentor due to his constant encouragement. Kumar Anupam said that Brijanandan ji, who had a dignified personality, was in himself a man of the age of journalism.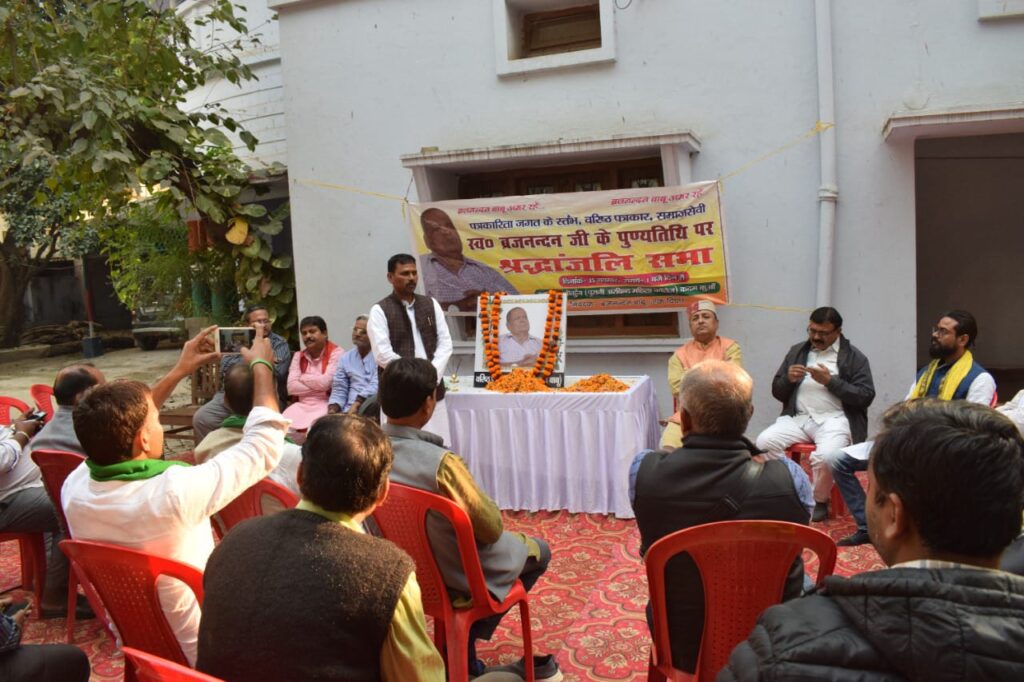 Addressing the program, senior journalist Lakshmi Kant Sajal paid tribute and said that it was an era of journalism in Bihar. No event was too big or too small for Brijanandan ji and reporting at the venue was a hallmark of his personality. He said that Brijanandan ji always arrived before time in press conferences or other events. Mr. Sajal worked to share the moments spent with him in journalism.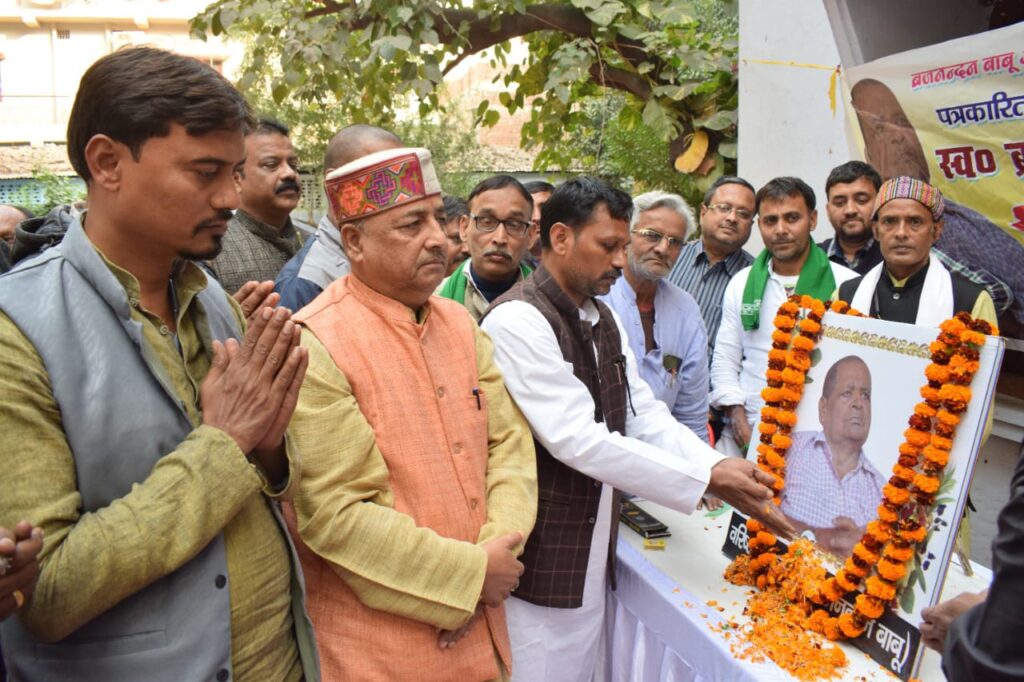 Presiding over the tribute meeting, RJD State Secretary Brijnandan Babu Ek Vichar Coordinator Pramod Kumar Sinha said that everyone is convinced by the writing of Brijnandan ji, who practiced journalism for a long time. He said that for several decades he included the problems of the state and society in his writing without being influenced by anyone. Mr. Sinha said that he was an inspiration to the young journalists of today, he always encouraged social and political activists from humble backgrounds by giving prominence in his writings. Demanded to install size statue. .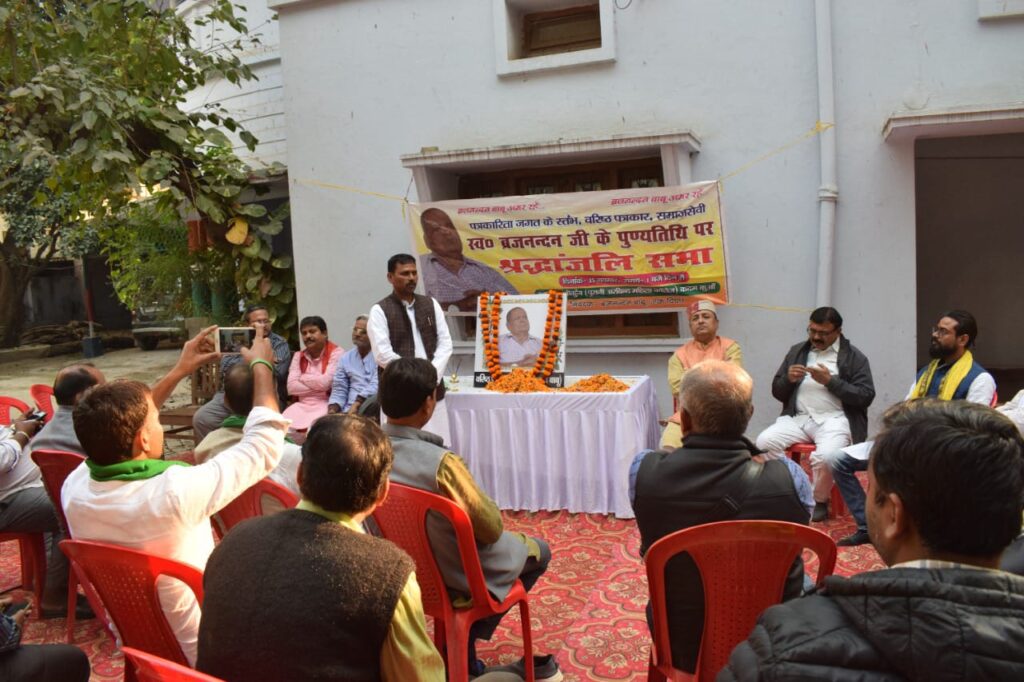 Acting advocate Amitabh Rituraj said that himself. Brijanandan ji was the owner of simple life and high thinking personality, he is not with us today, it is sad for all the people of political and social sphere. In the program itself. Brijanandanji's younger son Siddharth elaborated on his father and said that from next year the program will be made grander and wider to help bring his ideas to the masses.
Let us tell you that senior journalist Amalindu Mishra, Kamal Nain Srivastava, Cinematographer Nagender, Dr. Kumar Rahul Singh, Suraj Sinha, Bhai Arun Kumar, Ward Counselor Pramila Verma, Kumar Sundaram, Dr. Pramod Sinha, Dr. Dheeraj and others are involved. Many dignitaries including Ajay Yadav, Abhishek Nirmal, Shivji Prasad, Manku Yadav were present in the program.