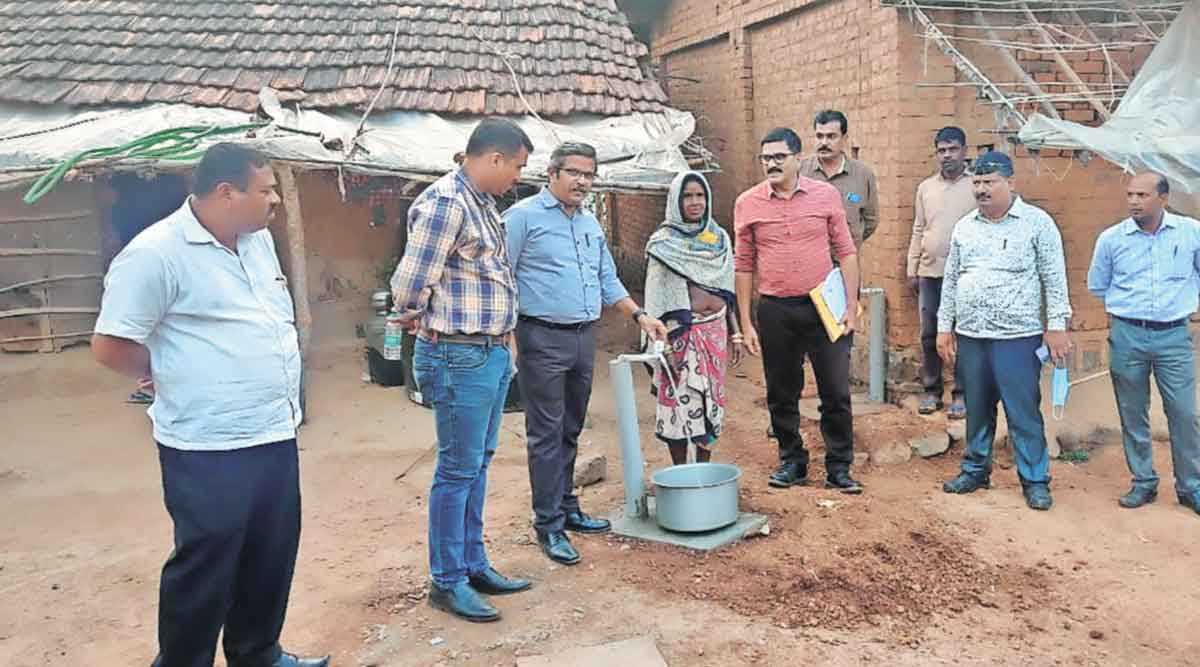 Palghar : In order to implement tap water scheme under Jaljeevan Mission to supply water to all four and a half lakh households in Palghar district by March 2024, Zilla Parishad has started planning and implementation on a war footing. Most of the plans have been approved and the process of issuing work orders has started.
Planning is underway in the district to supply water to the expected population till the year 2053 through 591 tap water schemes in 899 villages of the district. Revised plans are being prepared on the basis of the expected population of 55 liters per capita for rural residents and 70 liters for urban residents. Out of these, 565 schemes in rural areas will be implemented through this Zilla Parishad and an expenditure of Rs.1123 crore is expected.
As it is decided to provide 55 liters of water per person, corrective restructuring of schemes which are out of date or more than fifteen years in operation will be undertaken.
208 existing tap water schemes in 280 villages will be reformed. It proposes to create new water sources, lay new water channels, repair defunct schemes, lay additional pipelines and repair damaged, burnt equipment or install equipment of increased capacity. Apart from this, 386 new schemes are being planned for 453 villages. 733 villages are being provided water facilities in the upcoming period by Zilla Parishad and other schemes in semi-urban and urban areas, some schemes in urban areas are going to be set up under the supervision of Maharashtra Life Authority.
Out of the 565 schemes being implemented through the Zilla Parishad, the project report and budget of 539 schemes have been prepared and 503 schemes have been given permission by the District Water Supply Monitoring System. Out of these schemes, the tender process of 437 schemes is being implemented and the work orders for 142 schemes have been given to the respective contractors. It was informed through Palghar Zilla Parishad that the tender process for other tap water schemes is going on and these works will be started after the end of monsoon.
Special Scheme for Mokhada Taluka
Although there are many water sources in Mokhada taluk, since they dry up in the month of December-January, Jaljeevan Mission Yojana will be implemented in this taluk. It was said that by drawing water from Upper Vaitrana and Jagannadi, a distribution system will be established through the Zilla Parishad by constructing tanks at the village level.
.