A holiday was declared in Lahore on March 11.
,
The annual Urs (death anniversary) of Hazrat Shah Hussain, also known as Madhav Lal Hussain, was designated as a holiday by the Punjab government on Monday in Lahore.
According to the notice issued by the Department of Services and General Administration of the Provincial Government, there will be a local holiday in Lahore district on 11 March 2023 (Saturday) on the occasion of the Urs of Hazrat Madholal Hussain.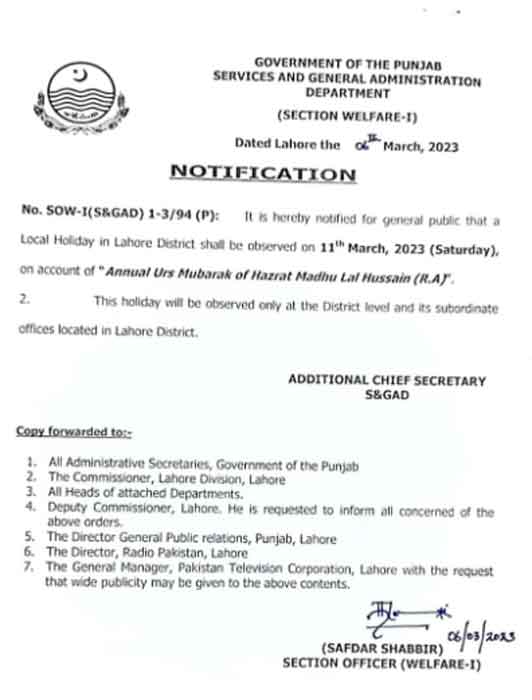 The statement said that only the districts and their subordinate offices in Lahore district will celebrate the holiday.