North Korea tests ballistic missile during joint US-South Korea military drills
,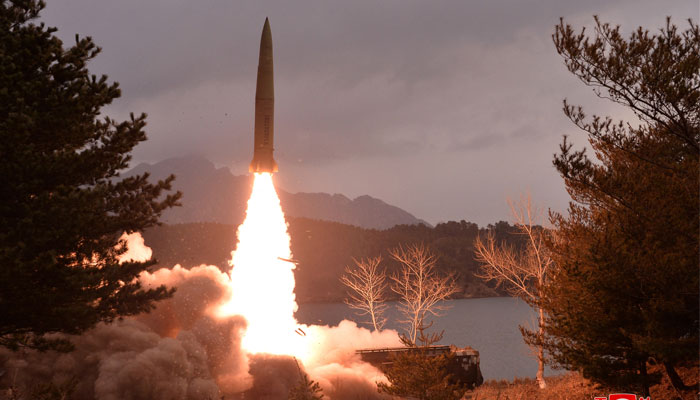 North Korea fired an experimental short-range ballistic missile during joint military exercises between the United States and South Korea, drawing strong condemnation from Japan and South Korea.

North Korea says that the missile fired from the Dongchang-ri site hit its target located 800 km away. The missile test is an important message for the ongoing military exercises between the US and South Korea.
After North Korea launched a missile, the United States deployed B-1B strategic bombers to the Korean Peninsula, but South Korean officials said the decision to deploy the bomber was premeditated.
South Korean officials strongly condemned the ballistic missile test launch, calling it a clear violation of UN Security Council resolutions.
On the other hand, Japanese media claimed that joint military exercises between Japan and the US were also underway in the Korean Peninsula.
Condemning North Korea's short-range ballistic missile test, Japan's Defense Minister said during his press conference that the move could threaten world peace and security.
He said that Japan has lodged its strong protest with the North Korean embassy in Beijing.
The US Indo-Pacific Command said the missile test by North Korea did not pose an immediate threat to US forces or allies, but showed North Korea possessed illegal weapons of mass destruction and a ballistic missile program.
Significantly, a few days ago, North Korea tested an intercontinental ballistic missile in the sea between the Korean Peninsula and Japan.