Please stop playing with Pakistan, Shah Mehmood Qureshi
,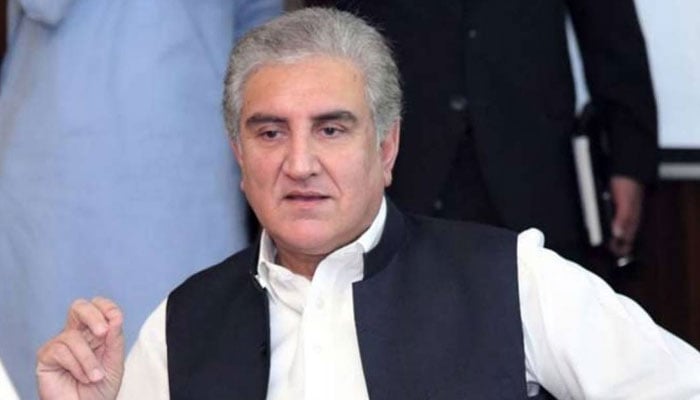 Senior leader of Pakistan Tehreek-e-Insaf (PTI) Shah Mehmood Qureshi has condemned the arrest of Fawad Chaudhary and said that God should stop playing with Pakistan, otherwise the situation would be out of control.
Shah Mahmood Qureshi said in a statement issued on the social networking site Twitter that Fawad Chaudhary's early arrest without warrant is a slap on the country's democracy and rule of law.
He said that Fawad's fault? Raised under what offence?
Significantly, Pakistan Tehreek-e-Insaf leader Fawad Chaudhary has been arrested by the Islamabad Police from Lahore.
Police sources say that Fawad Chaudhary has been arrested from his residence near Thokar Niaz Beg, he will be taken to Islamabad.
A case has been registered against Fawad Chaudhary at Kohsar police station last night, on the request of Secretary Election Commission Umar Hameed.
It is written in the text of the case that Fawad Chaudhary had said that the status of the Election Commission has become that of a minister, who will pursue those who join the caretaker government until they are punished.