Police station attacked, 2 officers martyred, 2 seriously injured
,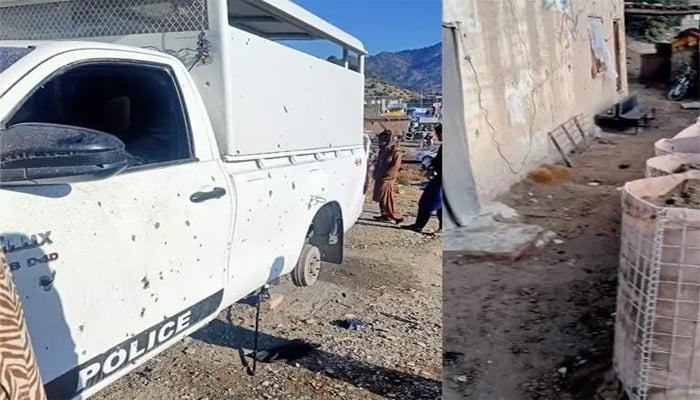 Two policemen were martyred and two were seriously injured in a terrorist attack on the police station of Barmal tehsil of South Waziristan tribal district.
The terrorists fled with weapons from the police station.
Late night terrorists attacked Raghjai police station of Barmal tehsil, in which 2 policemen were martyred and 2 were seriously injured.
According to DPO Atikulla, the terrorists set fire to the police van parked in the police station and fled with weapons.
The bodies of the martyred policemen and the injured have been sent to the hospital.
Police have cordoned off the area and started raids to arrest the accused.