Previous law to extend tenure of army chief should be repealed: Rana Sanaullah
,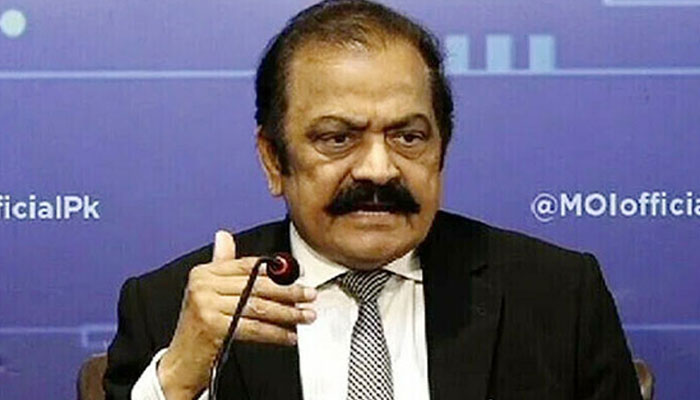 Federal Home Minister Rana Sanaullah says that the law passed in the past regarding the extension of the army chief's term should be abolished, the extension will upset every army chief.

In an interview given to a private TV channel, Federal Home Minister Rana Sanaullah said that the decision will be revealed in the next few days, whatever names will be there in the summary, it is the discretion of the Prime Minister, the ongoing comment of the summary is going on today, so and so place has been reached, the decision regarding the appointment of the Chief of Army Staff will be taken by the Prime Minister.
Rana Sanaullah said that according to the system of seniority, there is a difference of nineteen or twenty between those who reach this level. At one point there was also a controversy over the appointment of the Chief Justice, there was ambiguity and tension. The formula for the appointment of the Chief Justice has been fixed, the tussle is over, it may not be possible here, but it should also be fixed with some restrictions.
He said that the Prime Minister has the right to appoint the army chief, the more consultation the better, these are just rumours, there is no lobbying, one thing has been discussed that if this happens, there will be no problem.
The Federal Interior Minister said that no one has met any of the three to four who are senior, the DGI's duty is such that he keeps meeting in meetings.