Shah Mehmood Qureshi directed the workers to reach Zaman Park despite section 144
,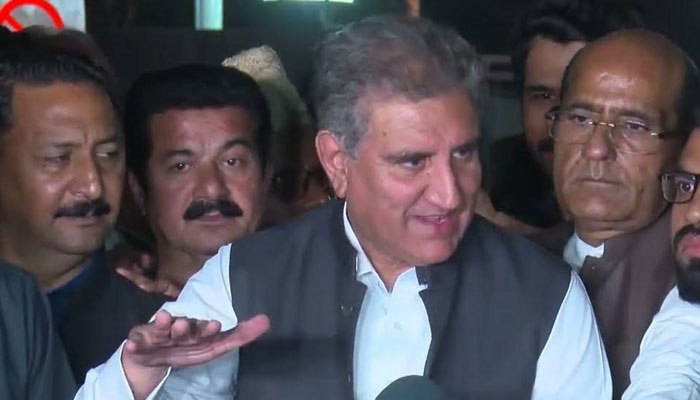 Pakistan Tehreek-e-Insaf (PTI) leader Shah Mahmood Qureshi directed party workers to reach Zaman Park today despite the ban on Section 144.
Speaking to the media in Lahore, Shah Mehmood Qureshi said Article 144 has no justification and would challenge the verdict.
He said that despite the holiday on Sunday against Section 144, he would also go to the Lahore High Court.
Shah Mehmood Qureshi said that he will request the Election Commission of Lahore that the caretaker government is bound to him, if the election has been announced then there is no justification to ban the rally.
He instructed the workers to remain peaceful and reach Zaman Park today at 2 pm, Imran Khan will lead the rally today.
It may be noted that after the announcement of Imran Khan's rally today, the Punjab government has invoked Section 144 in Lahore and called Rangers and there will be a ban on rallies.