Video: President Biden leaves conference without answering questions from reporters – US President Joe Biden leaves conference without answering questions from reporters News Jani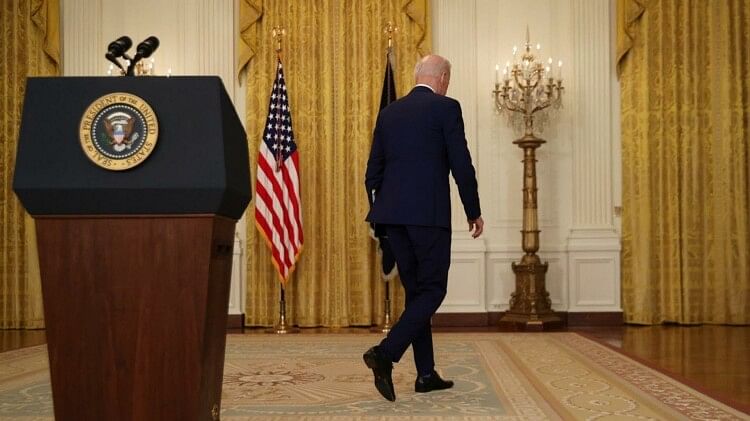 Video: President Biden leaves conference without answering questions from reporters – US President Joe Biden leaves conference without answering questions from reporters
,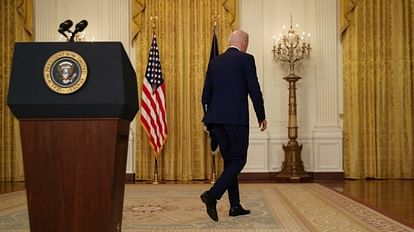 US President Joe Biden.
– Image: Social Media
Extension
US President Joe Biden sometimes becomes a topic of discussion around the world due to his strange antics and answers. On several occasions, the US opposition Republican Party has accused Biden of being distracted from the issue and falling asleep in the middle of the debate. Meanwhile, on Monday, Biden was once again in the spotlight. In fact, when he was being questioned about the state of American banks, he suddenly left the stage and went to his room.
Notably, Biden called this press conference to present the government's stance on the collapse of Silicon Valley Bank and Signature Bank. During this time, a journalist asked him if he can assure the Americans that there will be no adverse effect of bank sinking events. And could another bank fail in America? Meanwhile, however, Biden retreated from the podium and walked into the room without answering, ignoring the reporters.
A video of this incident is also going viral on social media. Many have mocked Biden for this. A man named Caleb Meeks said that this man doesn't know what he ate for breakfast, so how does he know what will happen at the bank in the next 5 days. Another person, David Wohl, said, "It's impossible to answer questions when you have no idea what you're talking about. It's shocking that he can read a teleprompter."